EUDA: local ideas, European ideals, our implementation
European Development Agency EUDA is a Prague-based private company specialising in accessing and managing European funds. EUDA assists its clients and partners throughout the projects' life cycle: writes research-based projects; searches for partners; tackles submission processes; consults with stakeholders; coordinates projects' implementation; conducts quality assurance; and produces summative and evaluative reports. EUDA operates with entities from European Union, Eastern Partnership, and Western Balkan countries.
Since 2008, EUDA brought more than €40 million to its clients. EUDA has offices in the Czech Republic, Estonia, North Macedonia, and Spain. Also, the ever-growing EUDA Network spans across Europe and is open to your organisation too. EUDA worked with programmes like Erasmus+, Europe for Citizens, Visegrad Fund, Interreg Europe, EEA-Norway Grants, and national Operational Programmes within European Structural and Investment Funds.
EUDA expertise
inclusive and innovative education;
multifaceted social innovation and inclusion;
enhanced awareness and access to European opportunities;
deployable technological advancements;
effective upskilling, professionalization, and digitalization;
preventive and remedial actions for the environment.
EUDA team
The scope and quality of the services of EUDA rely greatly on its highly-trained and passionate employees. Together, we act as a strong, educated, client-oriented team. Merging extensive experiences from the private, public, and non-profit sectors, EUDA team will support you in accessing and managing European funds.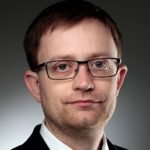 Jan Hauser
Founder & Corporate Agent

Jan is one of the leading Czech experts in European subsidy programmes and international cooperation. He is a certified expert of the European Commission under TAIEX, URBACT, and DG Employment. At EUDA, Jan provides strategic grant advice and accepts external business offers.
E-mail: jan.hauser@eracr.cz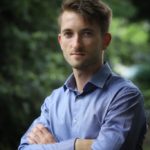 Martin Rejmíš
Managing Director

Martin leads the EUDA team and the key projects of the company. He is vastly experienced in managing projects under Czech Operational Programmes and international funding schemes (PROGRESS, Leonardo da Vinci, EEA-Norway Grants, Swiss Contribution, Interreg Danube, Erasmus+).
Tel: +420 774 455 534
E-mail: martin.rejmis@eracr.cz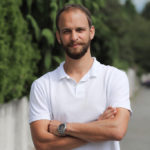 Marek Třeštík
Project consultant

Marek is a senior project manager and consultant specializing in the financial management of Czech Operational Programmes for Research and Development, respectively Employment. Marek is also versed in Erasmus+ projects on innovative technologies and 3D printing education.
Tel: +420 737 803 429
E-mail: marek.trestik@eracr.cz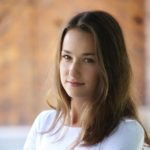 Kateřina Janatová
Project manager

Kateřina consults Czech clients on grant subsidies and non-investment funds . She is experienced in project implementation under Erasmus+, Interreg Danube, and Visegrad Grants. She specializes in Operational Programmes Prague Growth Pole and OP Research, Development and Education.
Tel: +420 722 936 008
Email: katerina.janatova@eracr.cz
Jan Šašek
Investment consultant
Jan specializes in investment subsidies within Czech Subsidy Programmes for municipalities, farmers, and schools. He consults clients on project preparation, submission, and implementation. Jan also contributes to the creation and implementation of projects under Erasmus+ and EEA-Norway Grants.
Tel: +420 779 970 906
Email: jan.sasek@eracr.cz
Stefania Pavel
EUDA Network Manager
Ștefania manages EUDA Network. She works towards strengthening the international presence of EUDA by increasing project participation and partnership building. Ștefania has experience in creating and managing projects within Erasmus+, CERV, Visegrad Grants, EEA-Norway Grants, and European Social Fund.
If you are interested in joining EUDA Network, contact Ștefania at partership@eracr.cz.

Tel: +420 603 471 427
E-mail: stefania.pavel@eracr.cz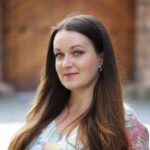 Kateřina Kolingerová
Office Manager & Mobility Coordinator

Kateřina is the Office Manager. She is responsible for the smooth day-to-day administrative and financial operation of EUDA. Also, she coordinates the outgoing mobilities by arranging internships for Czech university students within Erasmus+ exchanges abroad.
If you are interested in going on an international mobility, contact Kateřina at info@eracr.cz
Tel.: +420 222 769 700
Email: katerina.kolingerova@eracr.cz
Lisa Petitjean
Project manager

Lisa is a project manager for Erasmus +, Visegrad Fund and others. In addition, she is responsible for creating applications for these programs.
Email:
lisa.petitjean@eracr.cz

Zuzana Andělová
External project manager

Zuzana acts as an External project manager. She specializes in the creation and administration of projects under Czech Operational Programmes Employment, OP Research, Development and Education, and OP Prague – Growth Pole of the Czech Republic.
Tel.: +420 779 970 266
Email: zuzana.andelova@eracr.cz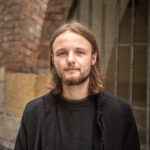 Jan Hlaváč
Junior Project Manager
Jan, as a junior project manager, supports our team mainly in Erasmus+, Visegrad Fund and other key projects.

E-mail: jan.hlavac@eracr.cz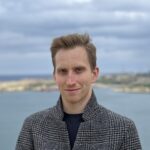 Pavel Janák
Project manager
Pavel works as a project manager. He provides subsidy consultancy in the area of investment and non-investment funds.
In the international field, in cooperation with partner organizations from all over Europe, it implements projects within the Erasmus + grant programs.

Phone: +420 607 798 265
E-mail: pavel.janak@eracr.cz
Join us
Skill-based post
European Development Agency is open to expanding its team. If you have education and training deployable in European project management, EUDA can be your workplace. Applications are welcome year-round, based on skills needed within EUDA at a given time.

If you are interested in applying for a job at EUDA, contact us at info@eracr.cz